Team:British Columbia/Acknowledgements
Platinum Sponsor: The University of British Columbia Teaching and Learning Enhancement Fund (TLEF)
The Teaching and Learning Enhancement Fund (TLEF) was created in 1991 to enrich student learning by supporting innovative and effective educational enhancements.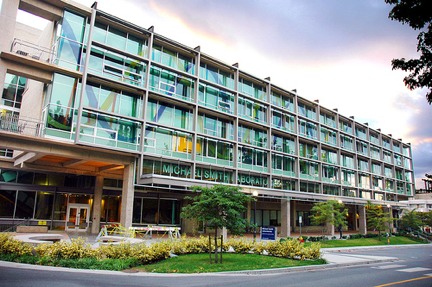 Platinum Sponsor: The University of British Columbia Michael Smith Laboratories & Advanced Molecular Biology Lab
Located in the heart of the UBC campus, the Michael Smith Laboratories is a testament to the vision of its founding Director, Dr. Michael Smith. Under his leadership, a gifted team of young scientists were recruited. These scientists have gone on to develop internationally renowned programs of research and training. The second and third floors of the new building are dedicated to the research facilities of the former Biotechnology Laboratory. The Stewart and Marilyn Blusson Education Forum is located on the ground floor and is open to the public.
Silver Sponsor: UBC Department of Chemical and Biological Engineering
The Department of Chemical and Biological Engineering at UBC has an established worldwide reputation for its accredited undergraduate programs, innovative research and the quality of its graduates and faculty. At present there are 27 full-time faculty in the Department of Chemical and Biological Engineering, together with a support staff of 17. There are approximately 280 students in the final three years of the undergraduate programs, including the Co-op program. Graduates are awarded the degree of Bachelor of Applied Science (B.A.Sc.) and are eligible, after appropriate industrial experience, for registration as Professional Engineers.
Bronze Sponsor: STEMCELL Technologies
STEMCELL Technologies Inc is a privately-owned biotechnology company that develops specialty cell culture media, cell separation products and ancillary reagents for life science research. Driven by science and a passion for quality, STEMCELL delivers over 1000 products to more than 70 countries worldwide.
Bronze Sponsor: Integrated DNA Technologies
Since 1987, Integrated DNA Technologies (IDT) has been a major force in advancing biotechnology research both as a leading supplier of custom oligonucleotides and a developer of innovative new biotechnologies. Researchers select IDT as their custom oligonucleotide supplier of choice for quality, service and price. Over 77,000 customers worldwide trust IDT for dependable products of the highest quality.
Bronze Sponsor: New England Biolabs
Established in the mid-1970s as a cooperative laboratory of experienced scientists, New England Biolabs is a world leader in the production and supply of reagents for the life science industry. NEB now offers the largest selection of recombinant and native enzymes for genomic research and continues to expand its product offerings into areas related to proteomics and drug discovery.
Bronze Sponsor: UBC Department of Microbiology and Immunology
The Department of Microbiology & Immunology at the University of British Columbia provides a stimulating environment in which to pursue a graduate or undergraduate research program. Our faculty is internationally recognized for contributions in microbiology, molecular biology and immunology. Students will have the opportunity to experience the most up-to-date molecular approaches to the study of problems in microbiology and immunology.
Lagally Lab, UBC
Thank you for your kind guidance, support and consideration for our team as we work in your lab.
More labs at UBC: Beatty, Finlay, Haynes, Hieter, Jefferies, and Piret Labs
Thank you for your in-kind donations and support for our team.
Alexander Horswill, UIowa Associate Professor
Thank you for your generous gift of S. aureus strains.
Anthony Schryvers, UCalgary Professor
Thank you for your generous gift of an A. pleuropneumoniae strain.
Richard Novick, NYU Professor
Thank you for your generous gift of S. aureus strains and plasmids.
William Ramey, UBC Senior Instructor
Thank you for your generosity and guidance on the topic of biofilms.
Wiki Acknowledgements
The contents and design of this wiki are published under the GNU Free Documentation License You are granted the right to copy and modify our work, but you must publish your work under the same type of license while recognizing the authors. Note: the design of this wiki originates from the Heidelberg 2009 iGEM Wiki.