Team:Calgary/Sponsors
The O'Brien Centre for the Bachelor of Health Sciences
Sponsor of the Month: October
The O' Brien Centre for the Health Sciences is a part of the University of Calgary, located in the Foothills Hospital. It is responsible for providing iGEM team with lab space as well as funding. The O'Brien Centre was founded in part by a generous $5-million donation by David and Gail O' Brien, after whom the Centre was named. David O'Brien has been a member of the University's Board of Governors, while Gail O'Brien has chaired the Faculty of Medicine's Dean's Advisory Council. The O' Brien Centre is the hub of top-notch research, interdisciplinary research, and education. It is responsible for providing approximately $9-million/year for researchers. The 2010 iGEM team thanks O'Brien center for its generous contribution of the O' Brien Centre Summer Studentship as well as lab space this year.
Nexen
Sponsor of the Month: September
Nexen is an global energy company based out of Canada with international offices in Scotland, Canada, and the United States of America. They specialize in extracting from oil sands, conventional development, and unconventional gas. Originally formed in 1971, Nexen has grown steadily, increasing their oil production by 240% and their revenue by approximately 20 times since their establishment. One of the aspects they pride themselves on is the integrity which they deal with both internally and externally. They deal successfully with employees through strict safety regulations and are still successfully expanding, having recently found oil reserves in the Gulf of Mexico, the North Sea, and western Africa.
Alberta Innovates Technology Futures
Sponsor of the Month: August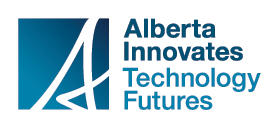 Alberta Innovates Technology Futures facilitates the growth of technical industries by supporting quality research in Alberta's particular fields of expertise. These include nanotechnology, information communication technology, and genomics. AITF works in joint effort with entrepreneurs and researchers to ensure that Alberta's technologies can be sustained at a business level through commercialization and growth. This is accomplished by ensuring that useful products, protocols and services are delivered to meet global demands.
Autodesk
Sponsor of the Month: July
Autodesk is one of the world's leaders in 2D and 3D design. Established more than 25 years ago, Autodesk revolutionized the world of design with the introduction of AutoCAD in 1982. Now, Autodesk provides a wide range of products for engineers, architects, manufacturers, designers, and artists. Over 10 million professionals worldwide use Autodesk products to streamline the design process and help digitally visualize their ideas. Digital modelling allows designers and clients alike to visualize projects long before they even begin construction. This year, Autodesk was generous enough to sponsor iGEM, providing each student access to Autodesk Maya. Maya is a powerful animation and 3D-modelling software that can be used to animate and simulate various cellular molecules and processes. Autodesk has also graciously agreed to sponsor iGEM Calgary, and we have used Maya this year for our animations.
BioAlberta
Sponsor of the Month: June
BioAlberta is a private not-for-profit organization that aims to promote life sciences within Alberta through various methods. They focus on promotion of companies, development of life sciences within the province, and the creation of a network between various biotechnology companies to facilitate the acquisition of supplies. With these services, businesses are able to operate in a more cost-effective manner and biotechnology can better grow in Alberta. The organisation is sponsored by international corporations like AstraZeneca, Merck Frost, AVAC, and McCarthy Tetrault.
New England Biolabs
Sponsor of the Month: May
For over 30 years, New England Biolabs has led the industry in the discovery and production of enzymes for molecular biology applications. At NEB, enzyme production is linked to basic research in the cloning and overexpression of restriction/modification systems. Their focus on providing the largest selection of recombinant enzymes has resulted in lower dollar-per-unit costs and improved purity and consistency of product. Presently, NEB supplies more than 240 restriction enzymes, over 160 of which are available in recombinant form, as well as numerous recombinant DNA and protein modifying enzymes.
Corning Life Sciences
Corning Life Sciences is a company that has been developing and manufacturing laboratory supplies for more than 90 years. In 1915, Corning introduced the first Pyrex glass products, and ever since it is a global leader in consumable glass and plastic laboratory tools. Throughout the last century, Corning has not only been a trusted source of supplies, but also has been a major player in research and development of new technology, advancing the field of life sciences.
VWR
VWR International is one of the world leaders in the distribution of laboratory materials. There are currently over 250 000 customers in North America and Europe, which is quite large for a biotechnology distributor. They are based in West Chester, Pennsylvania and specialize in the supply of chemicals, equipment, instruments, lab apparel, and lab furniture. They have many offices based worldwide from Northern Ireland to Switzerland and even one based in Singapore. The unique guarantee that they offer is the shipping of ordered material within 24 hours, due to large quantities of stock and many distribution offices in various countries. They have been a significant sponsor of our iGEM team in the past and we appreciate their contribution to our team this year.
Integrated DNA Technologies
Integrated DNA Technologies (IDT) is a world leader in the supplying of custom oligonucleotide sequences. They have been in operation since 1987 and have been expanding continually. Notable expansions include a manufacturing expansion in 2001, the ISO 9001:2008 Certification in 2005, and the acquisition of RNA-TEC in 2006. IDT now has a 134 000 square-foot facility for production, as well as the ability to do large-scale RNA and DNA synthesis and purification. With DNA synthesis being as important as it is in the research world, IDT is integral in the success of many research developments today.
Alberta Innovates Health Solutions
Alberta Innovates Health Solutions (AIHS), formerly known as the Alberta Heritage Foundation for Medical Research (AHFMR), was created in 1980 by the Government of Alberta to support quality research in the areas of health and development. Currently, AIHS has invested more than $850 million in research with over 8500 researchers and researchers in training being funded by this effort. As well, the foundation has supported more than 235 Alberta-based biomedical and health researchers. World-renowned research currently funded by AIHS include: islet transplantation for diabetics, heart attack therapy, nerve regeneration, the cell biology of cancer, drugs for viral infections, electrical therapy for paralyzed people, vaccines, and better understanding and treatment of arthritis. AIHS has made significant progress in shaping Alberta's medical education programs to be the top in Canada.