Team:ESBS-Strasbourg/Team
From 2010.igem.org
THE TEAM
OUR TEAM
UNDERGRADUATES
blablabla blablabla blablabla blablabla blablabla blablabla
blablabla blablabla blablabla blablabla blablabla blablabla
blablabla blablabla blablabla blablabla blablabla blablabla
blablabla blablabla blablabla blablabla blablabla blablabla
blablabla blablabla blablabla blablabla blablabla blablabla
blablabla blablabla blablabla blablabla blablabla blablabla
blablabla blablabla blablabla blablabla blablabla blablabla
blablabla blablabla blablabla blablabla blablabla blablabla
blablabla blablabla blablabla blablabla blablabla blablabla
blablabla blablabla blablabla blablabla blablabla blablabla
blablabla blablabla blablabla blablabla blablabla blablabla
blablabla blablabla blablabla blablabla blablabla blablabla
INSTRUCTORS
Pr. Jacques Haiech
E=mc2 E=mc2 E=mc2 E=mc2 E=mc2
Pr. Maria Zeniou
blablabla blablabla blablabla blablabla blablabla blablabla
Pr. Christophe Lallement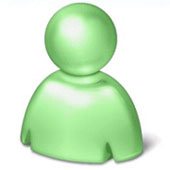 blablabla blablabla blablabla blablabla blablabla blablabla
Pr. Morgan Madec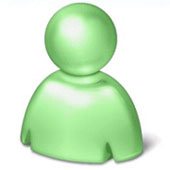 blablabla blablabla blablabla blablabla blablabla blablabla
Pr. Andrew Griffiths
blablabla blablabla blablabla blablabla blablabla blablabla
THE UNIVERSITY OF STRASBOURG
European by nature and international by design, the University's strengths and assets stem from its active involvement in virtually every discipline comprising the current body of knowledge. As a young university founded on an age-old tradition, it strives to attain cross-disciplinarity so that this mixing fosters new research opportunities and produces courses that meet society's need. The international dimension is fundamental for the University of Strasbourg and thanks to the world wide reputation of its research teams, built on excellence and efficiency, it emerges among Europe's foremost research universities. Each of the University's main academic fields of instruction is based upon research sections that are the driving force of the institution, with over 2,600 professors and 2,000 staff. The Technology Transfer Office, one of the very first developed in a French university, strives to promote the work of the researchers and facilitate partnerships with economic and institutional stakeholders. An essential player in the promotion of scientific and technical culture, the University interfaces with its host city, Strasbourg. Solidly anchored in the European Higher Education Area, the University of Strasbourg, a beating heart of the Alsatian metropolis with its 41,000 students, has the potential to face the challenging international competition.
ESBS - ENSPS
ESBS - Ecole Superieure de Biotechnologie de Strasbourg
The three-year curriculum in Biotechnology is organized by the "Upper Rhine Universities" in Freiburg, Basel, Karlsruhe and Strasbourg. Students from France, Germany and Switzerland receive an interdisciplinary and intensive, trilingual education in biotechnology. Most of the lectures take place at the École Supérieure de Biotechnologie de Strasbourg (ESBS) in Strasbourg. Intensive laboratory courses and internships are offered by the universities Basel, Freiburg and Karlsruhe.The languages for lectures and exams are French, German and English. Students for this program are selected after successful completion of two years of undergraduate education in sciences or engineering at a university or an equivalent institution.The degree obtained in this program is completed within 6 semesters. Each of the four partner universities is responsible for part of the program, according to their special strengths in research, resulting in a diverse program covering a wide spectrum of current research. All aspects of biotechnology are covered, from molecular biology to microbiology, bioprocess engineering and biocomputing. Lectures in patent law, economics and professional language courses complete the program. In the third year, students can focus on specialized areas, such as bioproduction or bioinformatics.
ENSPS - Ecole Nationale Superieure de Physique de Strasbourg
bla bla bla