Team:ESBS-Strasbourg/Team
From 2010.igem.org
(Difference between revisions)
Line 970:
Line 970:

<p><b>ENSPS - Ecole Nationale Superieure de Physique de Strasbourg</b></p>

<p><b>ENSPS - Ecole Nationale Superieure de Physique de Strasbourg</b></p>

+

</div>

</div>

<br>

<br>
---
Revision as of 09:45, 30 July 2010
THE TEAM
OUR TEAM
UNDERGRADUATES
blablabla blablabla blablabla blablabla blablabla blablabla
blablabla blablabla blablabla blablabla blablabla blablabla
blablabla blablabla blablabla blablabla blablabla blablabla
blablabla blablabla blablabla blablabla blablabla blablabla
blablabla blablabla blablabla blablabla blablabla blablabla
blablabla blablabla blablabla blablabla blablabla blablabla
blablabla blablabla blablabla blablabla blablabla blablabla
blablabla blablabla blablabla blablabla blablabla blablabla
blablabla blablabla blablabla blablabla blablabla blablabla
blablabla blablabla blablabla blablabla blablabla blablabla
blablabla blablabla blablabla blablabla blablabla blablabla
blablabla blablabla blablabla blablabla blablabla blablabla
INSTRUCTORS
Pr. Jacques Haiech
E=mc2 E=mc2 E=mc2 E=mc2 E=mc2
Pr. Maria Zeniou
blablabla blablabla blablabla blablabla blablabla blablabla
Pr. Christophe Lallement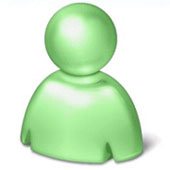 blablabla blablabla blablabla blablabla blablabla blablabla
Pr. Morgan Madec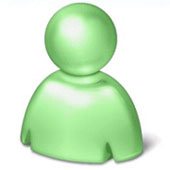 blablabla blablabla blablabla blablabla blablabla blablabla
Pr. Andrew Griffiths
blablabla blablabla blablabla blablabla blablabla blablabla
THE UNIVERSITY OF STRASBOURG
European by nature and international by design, the University's strengths and assets stem from its active involvement in virtually every discipline comprising the current body of knowledge. As a young university founded on an age-old tradition, it strives to attain cross-disciplinarity so that this mixing fosters new research opportunities and produces courses that meet society's need. The international dimension is fundamental for the University of Strasbourg and thanks to the world wide reputation of its research teams, built on excellence and efficiency, it emerges among Europe's foremost research universities. Each of the University's main academic fields of instruction is based upon research sections that are the driving force of the institution, with over 2,600 professors and 2,000 staff. The Technology Transfer Office, one of the very first developed in a French university, strives to promote the work of the researchers and facilitate partnerships with economic and institutional stakeholders. An essential player in the promotion of scientific and technical culture, the University interfaces with its host city, Strasbourg. Solidly anchored in the European Higher Education Area, the University of Strasbourg, a beating heart of the Alsatian metropolis with its 41,000 students, has the potential to face the challenging international competition.
ESBS - ENSPS
ESBS - Ecole Superieure de Biotechnologie de Strasbourg
The ESBS understands itself as a multicultural institution with the goal of training students in an international atmosphere. Due to the trilingual architecture of classes and the participation of French, Swiss and German Universities and students, the ESBS represents a unique education facility. Then maximum number of 40 students chosen per year makes it possible to establish a very personal atmosphere among students and the teachers. The Universities of Basel, Freiburg and Karlsruhe cooperate closely with the ESBS. Most of the coursework is held in Strasbourg by teachers of the four Universities in all three languages (French, German and English). Students are also asked to travel to the partner universities for block courses of two to six weeks. There are numerous collaborations with the industry as well. Senior researchers from industry form part of the teaching staff and an eight month placement in an industrial environment at the end of the studies is available as well as a project at different research institutes. A major difference of the ESBS compared to most other universities is the study program. During the time course of the ESBS, all relevant fields of biotechnology are covered enabling students to have an ultimate freedom of choice for their future jobs. It also predisposes them especially to meet interdisciplinary needs. Central parts of the curriculum are applied biological sciences, mathematical and physical fundamentals as well as engineering sciences.
ENSPS - Ecole Nationale Superieure de Physique de Strasbourg
bla bla bla